Joined

Nov 25, 2013
Messages

8,070
I don't like FTRS, but this column is always a good read.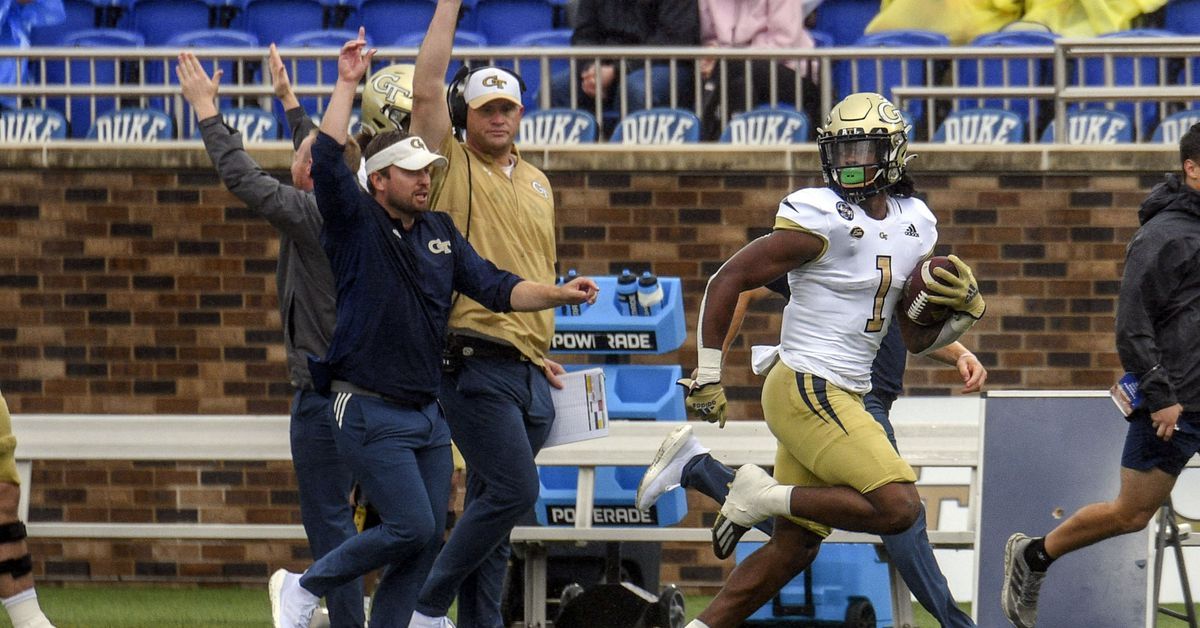 There was plenty to critique, but Georgia Tech made explosive plays on both sides of the ball to win a game it had to have

www.fromtherumbleseat.com
Takeaways

Jeff Sims didn't play at the level he reached against either UNC or Pitt, but he hit explosives, including two when it mattered most. The first play to Adonicas Sanders on the last drive showed the formula - a nice straight drop on a 1st and 10 with a quick release, facing no pressure, to hit the receiver on the go ball. Georgia Tech can find more chunk plays by throwing like this on first down. The rest of the explosive pass plays came in much more difficult third down situations; yes, Sims can sometimes hit those, but it would sure help the offense to give him more of those chances on early downs.
The offensive line can't execute what it is being asked to execute. Coach Patenaude loves the inside zone, the split zone, the counter - all good football plays - but this line struggles to make those blocks. They struggle to pick up blitzes on obvious passing downs. So, let's run more sprint outs, more powers, more outside zone. Give the guys up front a chance to success based on what they have shown in the first half of the season.
The secondary continues to be the most under-performing unit on the team. Last year, GT gave up 0.22 EPA/opponent dropback, which came in at about the 40th percentile nationally. I saw potential for significant improvement in this area, setting a goal of -0.06 EPA/opponent drop back (which would put GT about the 75th percentile of passing defense). Instead, it's gotten worse. The experienced guys in the secondary have all been here for the entire Collins tenure; if they were going to figure it out, they would have by know. It's time to pass more of the baton to the young talent in the secondary - with King, Brooks, and Huff at the top of my list.