Joined

Mar 26, 2013
Messages

2,646
This is a precursor of what's to come with Jalen Carter --- typical cesspool BS "justice"
Charges against Georgia's Rara Thomas dismissed after WR reaches deal resolving alleged dorm altercation
Thomas was facing felony false imprisonment and domestic family violence (first offense)
[IMG alt=" David Cobb
"]https://sportshub.cbsistatic.com/i/r/2020/01/27/927cdfbb-c58c-42f7-b2cd-b6028d112ebe/thumbnail/80x80/20c71c6e361e25a5a509826e42528def/david-cobb.png[/IMG]
By
David Cobb
Mar 3, 2023 at 7:33 pm ET•1 min read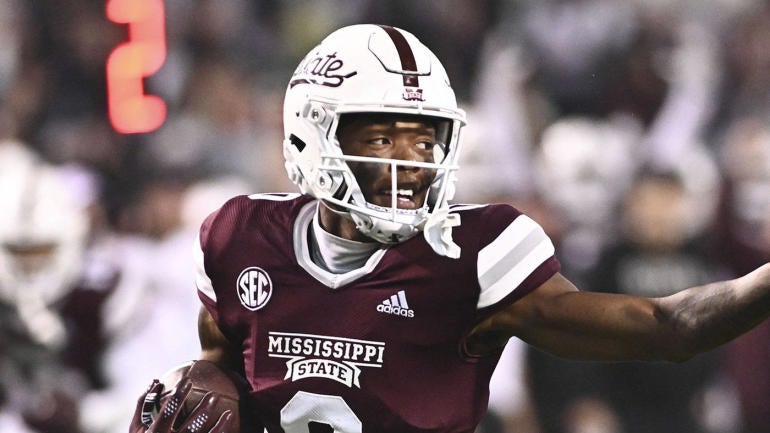 USATSI
Charges against Georgia receiver Rara Thomas stemming from an alleged domestic violence incident have been resolved following a deal between Thomas' attorney and prosecutors. Thomas will instead go through pretrial diversion for a misdemeanor-level offense of family-violence battery,
according to his attorney, Kim Stephens
.
As part of his deal with prosecutors, Thomas will complete an anger management course and community service in addition to paying court fees. He could have the remaining charges restricted from his record after a year of good behavior.
Thomas
was arrested
Jan. 23 and subsequently suspended after police responded to reports of an altercation at a dorm on Georgia's campus. As a result, Thomas faced felony false imprisonment and domestic family violence (first offense). The incident occurred just over a month after Thomas announced his intent to transfer from Mississippi State to UGA.
Georgia has not announced an update to Thomas' status with the team, but the Bulldogs are slated to begin spring practice on March 14 leading into the G-Day spring scrimmage on April 15. Thomas made 44 catches for 626 yards and seven touchdowns with Mississippi State last season. As a freshman in 2021, he caught 18 passes for 252 yards and five touchdowns after signing as a three-star prospect in the Class of 2021 out of Eufala, Alabama.
The development in Thomas' case comes as the program grapples with the fallout from a series of other legal issues involving current or former players, including
NFL Draft
prospect Jalen Carter's
alleged role
in a deadly Jan. 15 single-car accident that killed a Georgia football player and recruiting analyst. Carter was
booked Wednesday night
on misdemeanor charges of reckless driving and racing after turning himself in to the Athens-Clarke County Police Department.